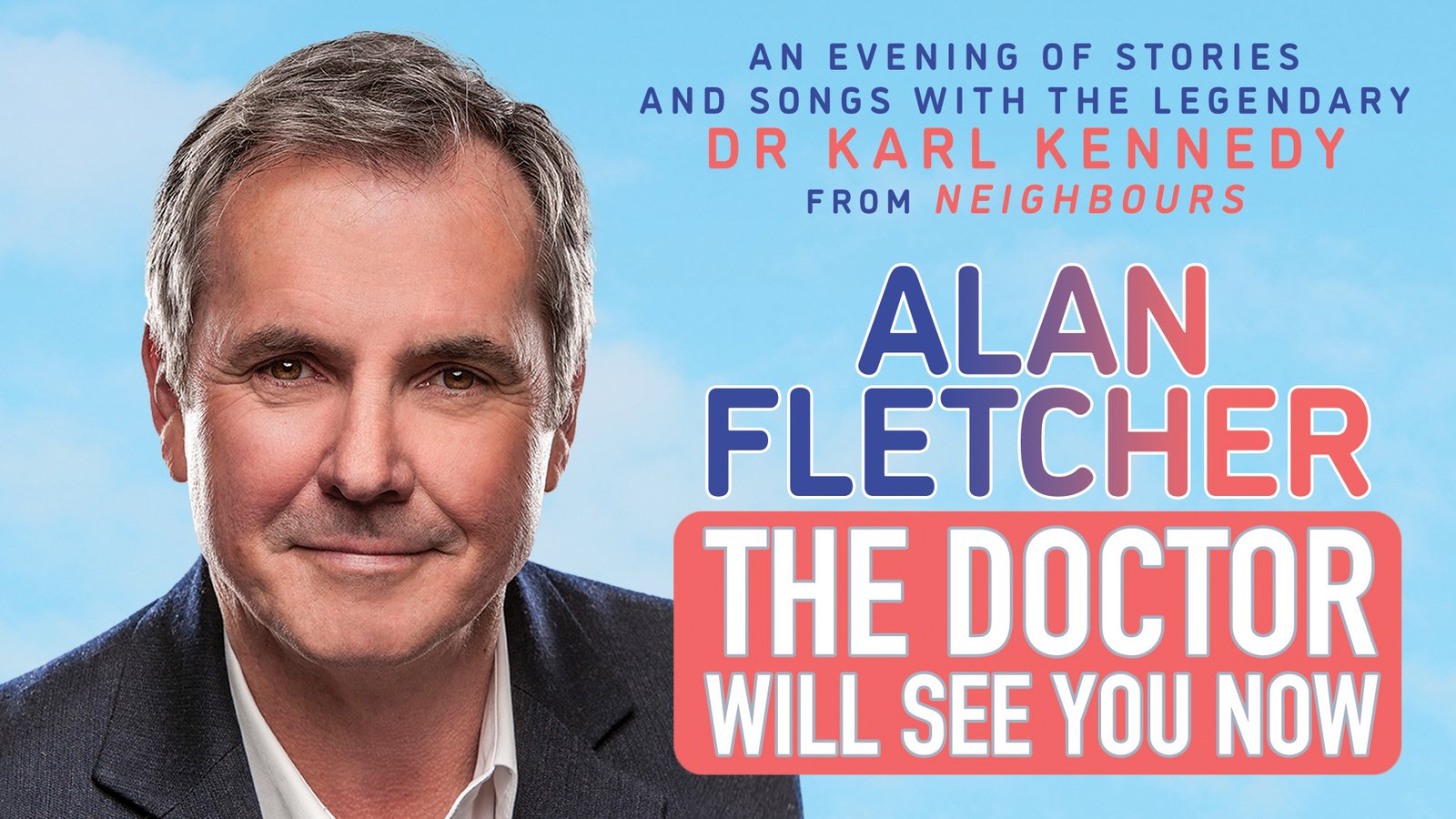 Alan Fletcher – The Doctor Will See You Now
What is it like being a mainstay character on one of the world's longest-running soap operas for over 28 years, and counting?
Join Alan Fletcher (AKA Dr Karl Kennedy) Ramsay Street's most famous doctor, as he looks back and celebrates almost three decades of the TV hit series 'Neighbours' while looking ahead to its future.
With the aid of video footage, live musical performances and hilarious anecdotes, Alan Fletcher – The Doctor Will See You Now takes audiences on a journey through unforgettable storylines, bloopers, secrets from behind the scenes and the emotional final weeks of filming what was then the show's final episode before the soap got a reprieve in 2023.
The performance will also offer a live Q&A segment. A limited number of meet and greet opportunities before the show are available.
https://www.facebook.com/events/255982983606479/