SET/ Acid Jesse, Cyberdog, Jake Beautyman & SOURCE (LIVE)
Sat, June 10 @ 8:00 pm

-

2:00 am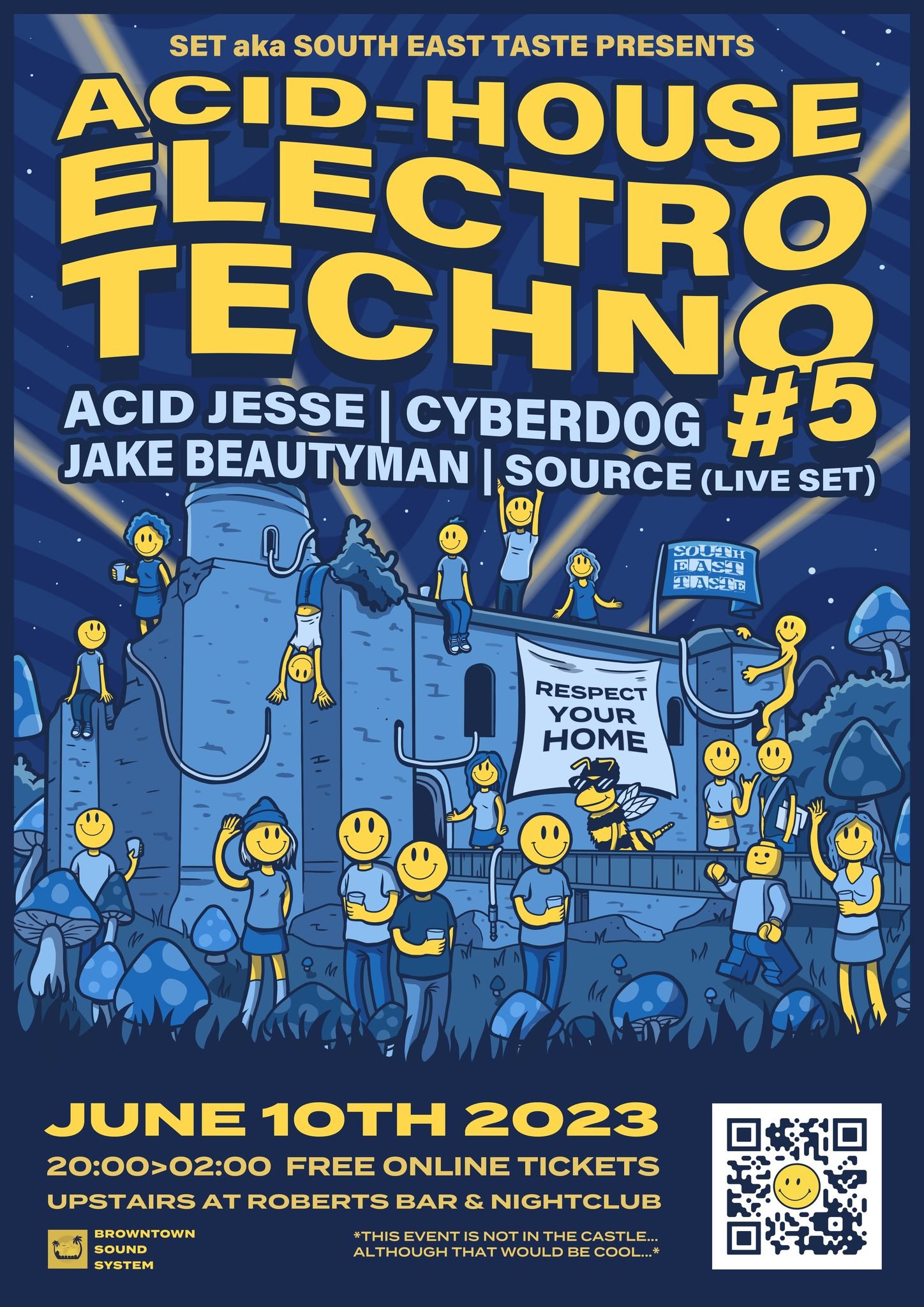 Colchester based electronic music record label and party collective, SET aka SOUTH EAST TASTE presents: Acid house, electro & techno party.
This party takes place on: Saturday June 10th 2023 – 2000>0200.
This is a public party – trouble will not be tolerated. 🥦
FREE tickets via Skiddle/ otherwise £10 on the door: skiddle.com/e/36327965
300 CAPACITY.
Sound system by the 𝘽𝙍𝙊𝙒𝙉𝙏𝙊𝙒𝙉 𝙎𝙊𝙐𝙉𝘿 crew.
Lineup: (A-Z)
𝘼𝘾𝙄𝘿 𝙅𝙀𝙎𝙎𝙀:
http://hearthis.at/acidjesse
𝘿𝙔 𝘾𝙔𝘽𝙀𝙍𝘿𝙊𝙂:
https://soundcloud.com/dj-cyberdog
𝙅𝘼𝙆𝙀 𝘽𝙀𝘼𝙐𝙏𝙔𝙈𝘼𝙉:
https://soundcloud.com/jakebeautyman
𝙎𝙊𝙐𝙍𝘾𝙀 (𝙇𝙄𝙑𝙀):
https://soundcloud.com/harrysource
Check out the BrownTown mixes on Soundcloud: https://soundcloud.com/browntownsound
https://southeasttaste.bandcamp.com/
#acid #techno #electro #house #breaks
㋡ツツ
https://www.facebook.com/events/940445127148119/