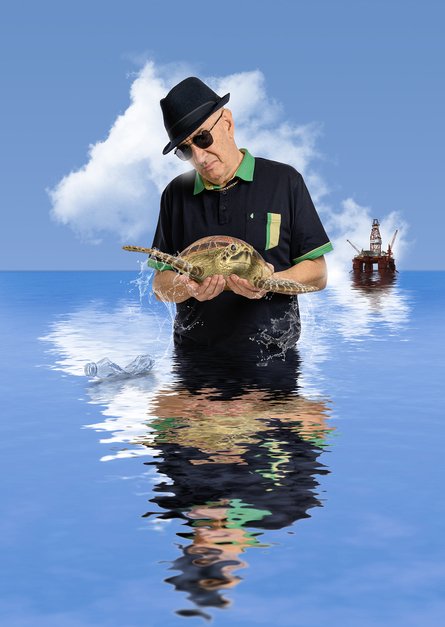 SIMON DAY: DAVE ANGEL ECO WARRIOR – LIVING THE DREAM
Star of The Fast Show and King Gary is back on the road with a brand new show focussing on eco-warrior character Dave Angel.
Dave Angel, the man who invented saving the planet and who has dedicated his life to lowering carbon emissions, whilst getting a pound note, is set to take the UK by storm once more. Revealing in speech and song how he has juggled a remarkable life of petty crime, domestic bliss and early forays into the British porn industry, Dave is on a mission… a crusade … to warn of the dangers of impending eco peril.
"WALLOP!
On his journey around the country, Angel will be accompanied by the blazer wearing music hall legend and contemporary of entertainer Arthur Atkinson, Tommy Cockles. Cockles will take the audience on a jaded trip down memory lane as he recalls his life in the business they call showbusiness. Alongside them both, will be the authority on everything – from fruit machines to affairs of the heart – the man who isn't afraid to share his opinion, Billy Bleach.
All Tickets £22.
Doors open 7.30pm, show starts 8pm.
https://www.facebook.com/events/2823672191102815/