Simply Red – Colchester
Sat, August 6 @ 4:00 pm

-

7:00 pm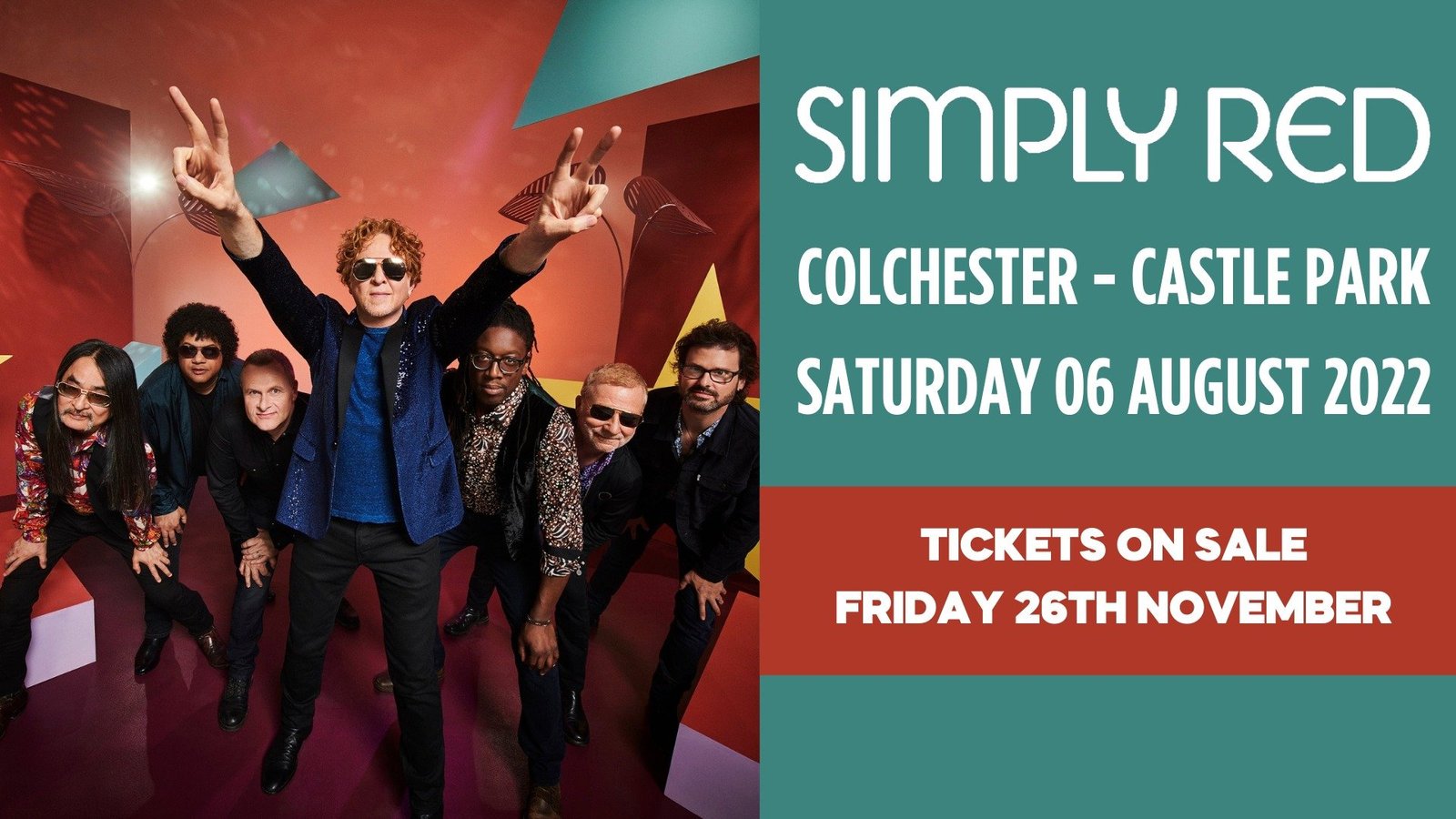 With over a billion hits on You Tube, and over 60 million albums worldwide, 5 going to number one in the UK, we couldn't be more excited to be hosting Simply Red in Colchester on Saturday 6th August.
Their 1991 classic Stars was the best-selling album for two years running in Britain and Europe. They have had two US Billboard chart toppers with classic singles "Holding Back The Years" and "If You Don't Know Me By Now" – and every Simply Red studio album has been a UK top ten.
On his remarkable voice, Mick Hucknall says "I always want to push my voice a little harder, challenge it a little bit, give myself something to really sing to". Hucknall has long since established himself as one of the great vocalists of contemporary music, with a raw honey and whiskey tone, and a sinuous flow that can shift from the tender sensuality to full on roaring power in a heartbeat. "It's deepened a little bit but I've kept the high end, so I can still hit those notes. Singing is pure pleasure to me."
Liz Doogan-Hobbs MBE, CEO of Grandslam Live Ltd said:
"We are delighted to be returning to work with the Simply Red team at all these amazing venues next year. It is so good to be able to plan live outdoor music shows again. Fans of Simply Red are in for an absolute treat, it is great to be part of their tour and we hope to see as many of you as possible."
Tickets go on General Sale on Friday 26th November.
https://www.facebook.com/events/880171252665531/