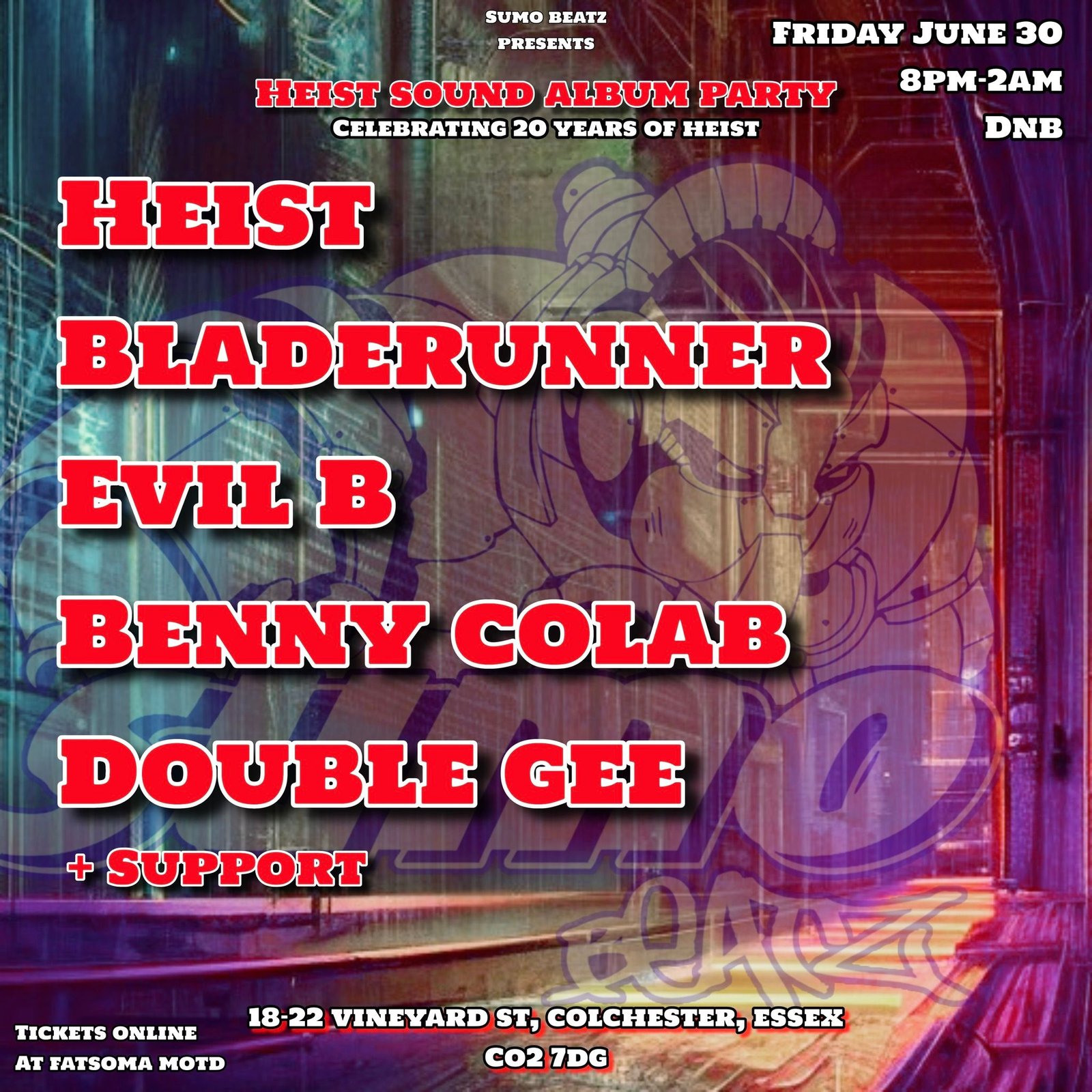 Sumo Beatz Presents – Heist Sound – Album launch party
2023 marks 20 years of Jim Muir aka DJ Heist producing and releasing drum & bass music to the masses. He is releasing a special album compilation "Heist Sound" which will be dropping around late June/ early July. To mark this occasion, he's throwing a party and inviting two very special guests (and all of you of course!) to join in celebrating this milestone.
In the house on the night will be none other than the mighty BLADERUNNER. Formidable on the decks and this is his first time to Colchester in over 10 years! – what better place than Sumo Beatz. We also welcome back the voice of EVIL B. Last time Evil graced Sumo, the event sold out before doors had actually opened!
Add to this a carefully curated selection of support acts soon to be announced, as well as the return of the sumo Beatz DJ AND MC competition (the winner will get to perform at this event) you can tell this is going to be an event not to be missed.
Super early bird tickets are available online now at just £10 and we do advise purchasing a ticket to avoid disappointment.
8pm-2am
Super early bird tickets here – https://www.fatsoma.com/e/tshdexe3/sumo-beatz-presents-heist-sound-album-launch-party
Over 18's (please bring your ID)
Full Line up TBA
https://www.facebook.com/events/1263132217950230/