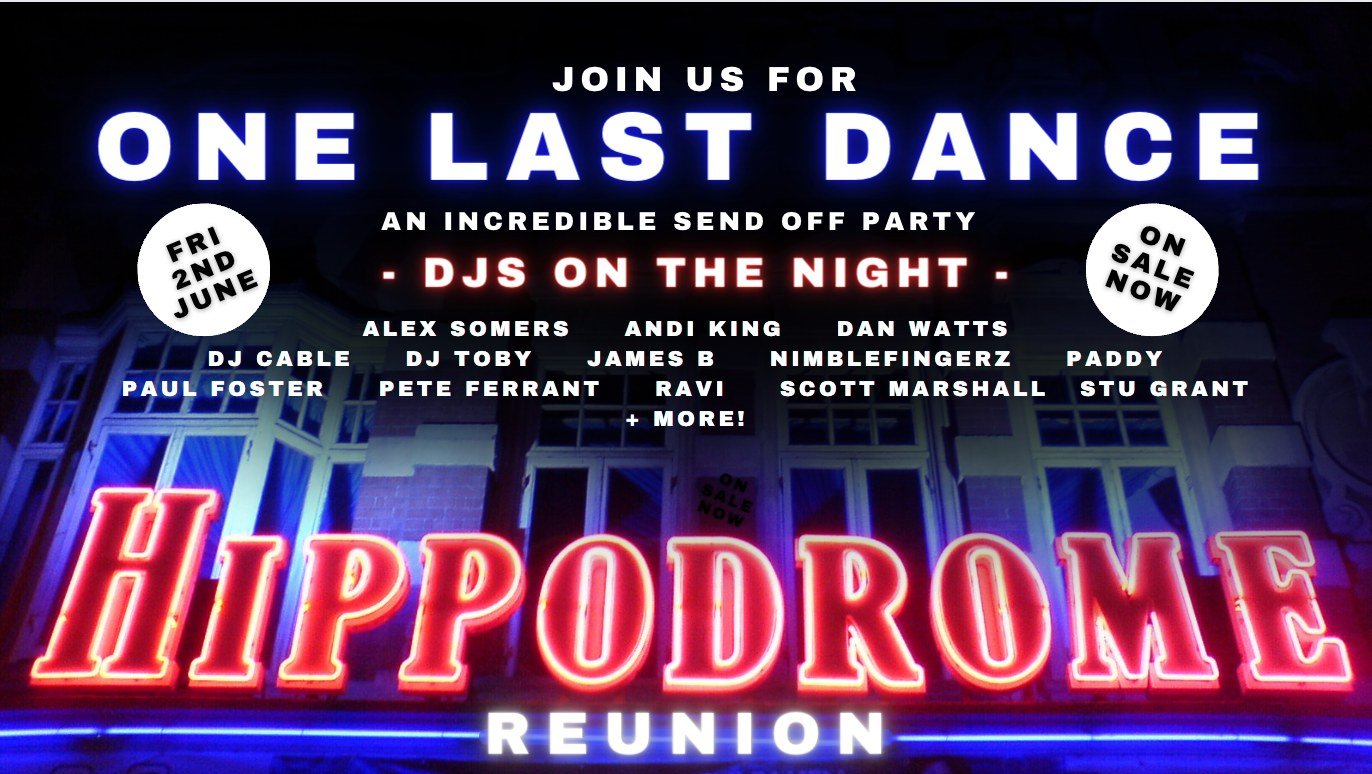 The Hippodrome Reunion Send Off Party
The Last Friday of ATIK Colchester! Come join us for one last dance as we welcome the best resident DJs from 1988-2008 Hippodrome days as they take over the club for a night of pure nostalgia!
So shake the dust off those dancing boots and see out the venue Hippo style!
https://www.facebook.com/events/268491638929192/