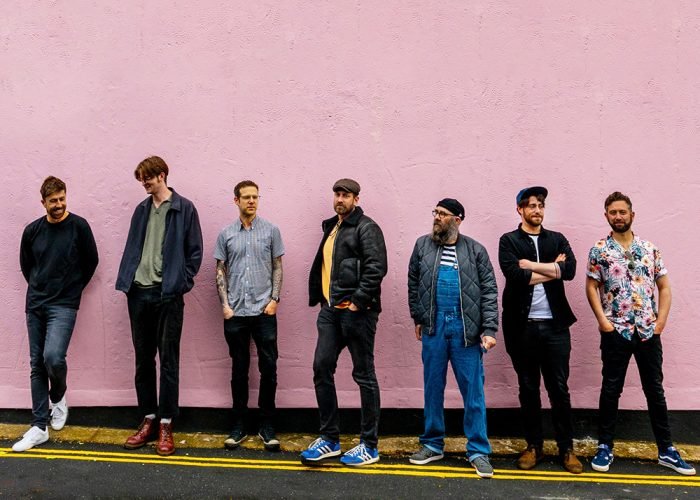 The Kubricks play Three Wise Monkeys, Colchester
The Kubricks return to Colchester's number one independent venue.
Formed in London, The Kubricks are a seven-piece band who mix ska,
reggae, and infectious melodic pop.
After surfacing in 2013 with their debut EP, 'Wasters & Wannabes', The
Kubricks soon became one of the must-see ska bands of this generation.
Tracks from their debut release were supported by Huey Morgan on BBC
Radio 2, and Tom Robinson BBC Introducing – 6Music, and The Specials'
bassist, Horace Panter championed the band, claiming "I can hear
Madness, The Ruts, Squeeze and The Clash in there…" The timing was
perfect, and coincided with a new interest in ska music, as many of UK's
festivals began dedicating entire stages to the genre. Riding on the
back of this wave, the band soon found themselves supporting legends
such as UB40, Bad Manners and The Toasters.
Produced by Toby Davies of Gentleman's Dub Club, the band's first album
'The Heist' was released in 2017. The UK's longest-running skazine, Do
The Dog, commented at the time that it was, "A very strong contender for
album of the year", whilst Bucketlist in Canada called it, "A gem of an
album that makes ska and reggae seem like a perfect fit with
21st-century musical trends." Tom Robinson 6Music immediately shared
the track 'Down With the Dogs' with his listeners, and BBC Introducing
in Essex soon began supporting the album, inviting the band in for a
live session.
Following two autumn UK tours, the band released a brand new album in
December 2022 titled 'Between Antipodes'. Their most ska-pop record to
date, production duties were taken by Tom Donovan – producer and
musician from hip-hop act, Monster Florence.
The Kubricks have honed their commanding live set, headlining their own
shows and playing festivals across the country. They have played to tens
of thousands over the years with appearances at the Isle of Wight
Festival, Boomtown Fair, Bearded Theory's Spring Gathering, Wickerman
Scotland, Godiva, Dance Ska La France, and The London International
Ska Festival, amongst many others.
https://www.facebook.com/events/1237912907098802/