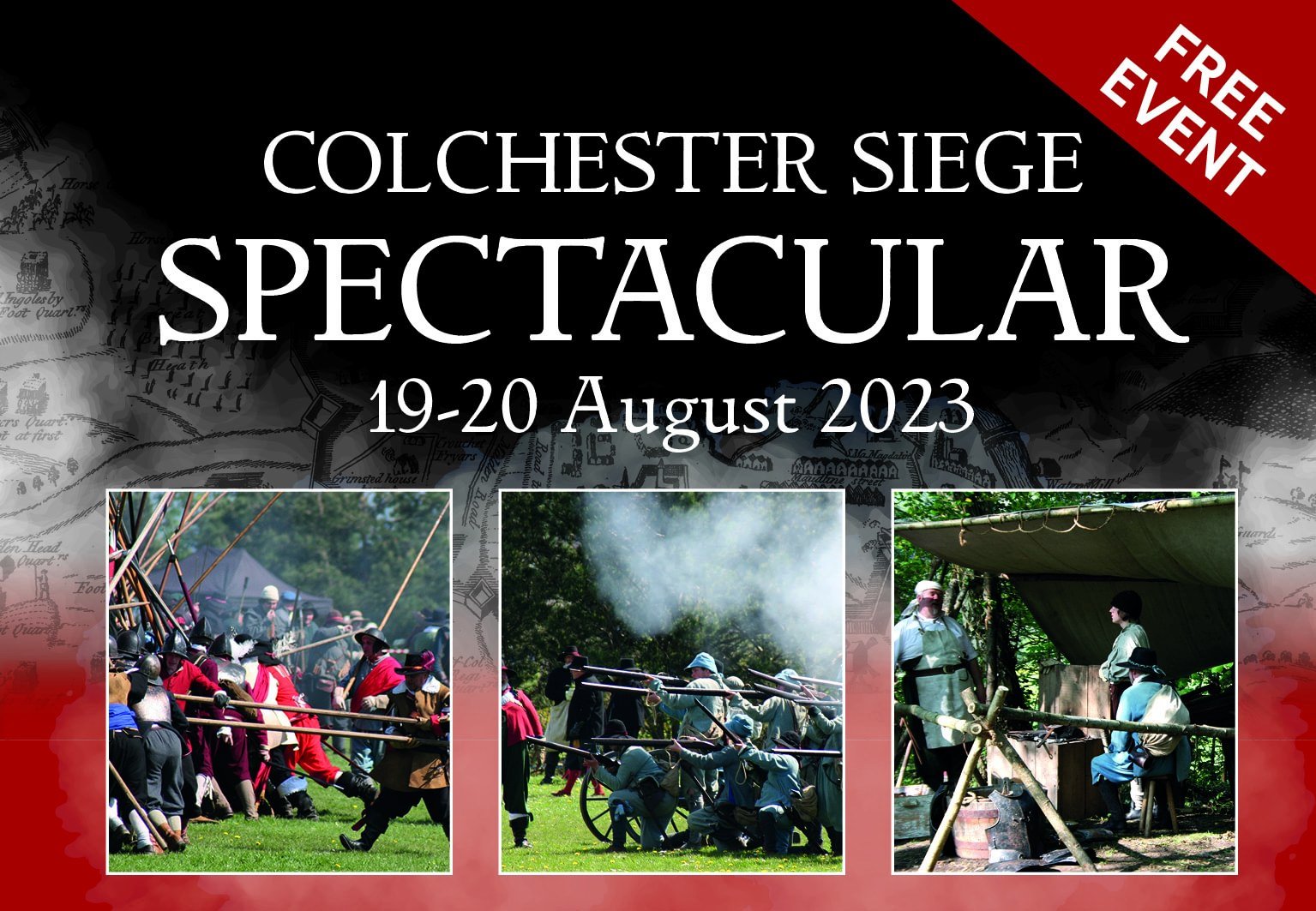 Colchester Siege Spectacular
August
19,
2023
-
August
20,
2023
Prepare yourself for an epic re-enactment and commemoration of the 73-day siege of Colchester, which took place 375 years ago, in the English Civil War of 1648.
The English Civil War Society will descend on the city centre for an entire weekend of living history, pageantry and excitement in what will be one of the biggest events of its kind to take place in Colchester with over 500 re-enactors taking part.
FREE for all to attend, you'll get to meet the protagonists, witness battles between the Royalists and Parliamentarians and explore the encampments to understand more about this tragic period of Colchester's rich history. The main events will take place in Colchester's Castle Park, but throughout the weekend pop up events will be taking place at various locations throughout the city-centre drawing in visitors and residents alike.
The event has been organised by Colchester City Council as part of the city's Year of Celebration to commemorate its modern city status.
https://www.facebook.com/events/975603303585665/