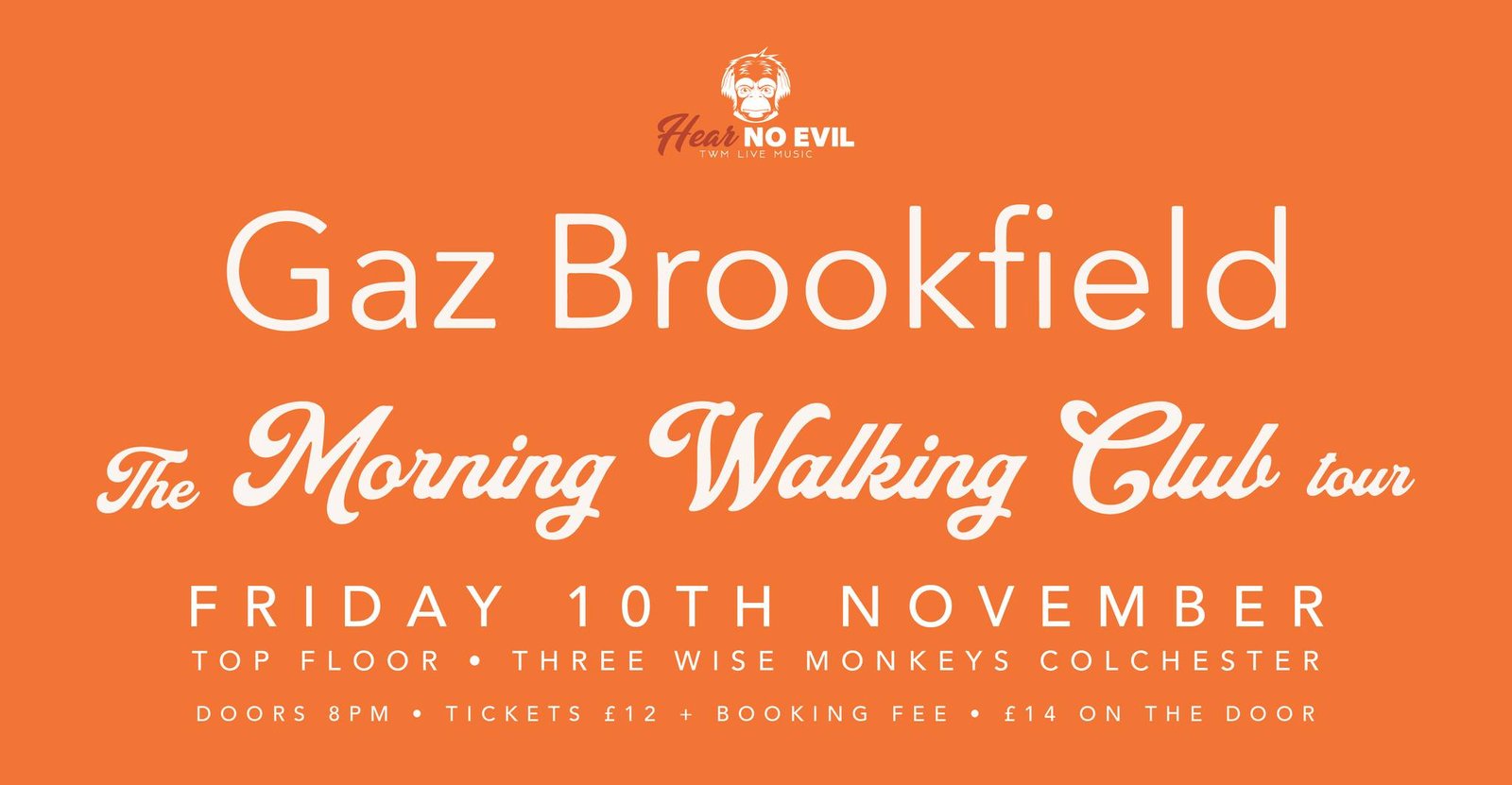 GAZ BROOKFIELD MORNING WALKING CLUB TOUR
Gaz Brookfield takes to the road once more, playing Three Wise Monkeys Colchester on Friday 10th November 2023. Gaz will be playing songs touring songs from his forthcoming album, 'Morning Walking Club', plus plenty of old favourites.
Support on this show comes in the form of local hero Ben Brown.
Ben Brown, is a local legend and future Mayor Of Manningtree
Ben is the signwriting genius behind Dingus Khan, SuperGlu and Anna's Bones
Advance Tickets £12 (booking fee)
£14 on the door
Doors 8pm,
Over 18s only.
This gig takes place on the top floor of Three Wise Monkeys Colchester
Access – There is no lift to access the top floor of Three Wise Monkeys. There are five hand-railed flights of stairs to reach the top floor with rest opportunities between each flight.
Lighting – Some Shows will Contain flashing lighting and images.
https://www.facebook.com/events/1622416894855587/