Summer Chappel Ale Trail
Sat, September 9 @ 10:30 am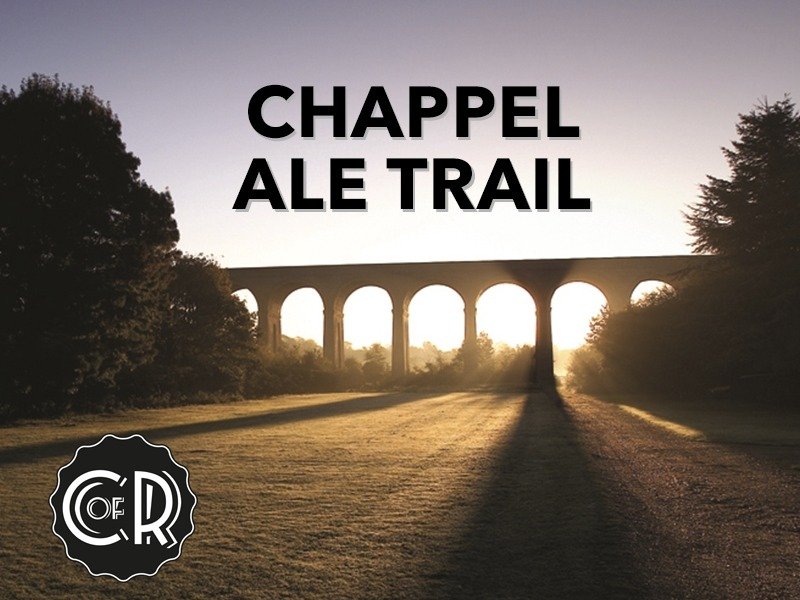 COMPANY OF RUNNERS cordially invite you to strap on your drinking trousers and tie off your trail shoes to compete in a splendiferous scramble of just over five miles around the wonderful wilds of Chappel and Wakes Colne.
This is a timed event with a start window between 10.30 and 11am. Finishers receive a free bottle of beer.
You will self navigate using written instructions or a GPX route – there are no arrows, marked course nor marshals.
The race starts and finishes outside the Chappel Beer Festival, although you will need to purchase an additional ticket from the festival organisers if you want to enter the beer festival after the race. Tickets can be purchased from https://chappelbeerfestival.org.uk/ later in the year. We expect tickets to sell out for the Saturday session at the beer festival prior to the festival. There is no entry at the door.
No race entries on the day, runners are not permitted to run with dogs, no participants under 18y, TRA permit applied for. This event is held under UK Athletics rules.
TOEING THE LINE:
DATE: Saturday 9 Sep 2023
DISTANCE: Just over 5 miles
LOCATION: Start/Finish at the Chappel & Wakes Colne Station, Wakes Colne, Colchester CO6 2DS
START WINDOW: 10.30-11am. Register, alert the team when you're ready to start.
FACILITIES: Toilets inside station.
TERRAIN: Muddy, trail.
PRICE: £10 (Affiliated) £12 (Unaffiliated)
CUT-OFF: 2 hour max for runners/walkers.
MANDATORY KIT: Mobile phone.
WHAT'S INCLUDED: route instructions/gpx, congratulatory bottle of beer.
Full details at http://companyofrunners.co.uk/portfolio/chappel-ale-trail/
https://www.facebook.com/events/232099509230683/